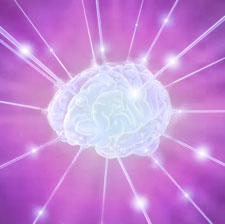 The guiding principle in hypnotherapy is that the mind has the deepest impact on your health and wellness. The use of hypnosis (also known as guided imagery, guided visualization, guided relaxation and guided meditation) allows you to access your deeper mind and inner resources so that YOU can make the changes necessary to transform your health and align with your natural well-being!  When you use the technology of your own mind-body connection, you unleash your body's natural healing power, intelligence and wisdom allowing your own natural well-being to be revealed!  This is true for everyone!
   It all starts with the mind!

Recruit your mind in support of your health care treatment and access the power that assists you in sculpting the health you wish to experience!
Doctors and scientist like Dr. Bruce Lipton, Dr. Joe Dispenza, Dr. Candice Pert and others prove, through scientific research, that what makes up the cells of our organs and systems is energy.  Energy is what creates the sub-atomic parts that create the cells, that create the organs and systems that create your body.  While your doctor diagnoses and treats the symptoms of your physical condition, hypnosis allows you to access the energy consciousness that makes up the cells and make profound and lasting change in support of the medical treatment your health care professionals provide.  Hypnosis allows you to purposely align with your natural well-being creating the health you desire!  All of that resides in the power of your deeper mind and this is true for every individual!

What can be transformed through hypnotherapy? This list includes but is not limited to the following:
Stress/Anxiety
Adverse Childhood Experiences
Trauma Recovery
Allergies/Asthma*
Arthritis/Joint Problems*
Forgiveness (self/others)
Guilt or Angry Feelings
Relationship issues
Fears/Phobia
Irritable Bowl Syndrom (IBS)*
Restless Leg Syndrom (RLS)*
Headache/Migraine*
High Blood Pressure*
Low Self Esteem
Labor and Birth Experience
Unwanted Habits
Lack of Motivation
Smoking Cessation
Weight Issues
Eating Disorders*
Menopause*
Sports Performance
Cancer*
Self Confidence
Test Taking/Accelerated Learning
Trouble Sleeping/Insomnia*
Memory Improvement
Chronic Pain*
Infertility*
Accelerated Healing*
Lack of Creativity
Lack of Fulfillment
Lack of Direction
Reoccurring Dreams
Identifying the Source of an Issue
Surgery Preparation*
Surgery Recovery*
Serious Illness*
Overactive Bladder*
*May need to be assessed/diagnosed by a physician